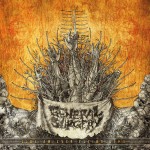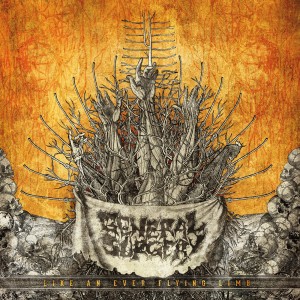 The "Like An Ever Flying Limb" EP is finally coming out Nov 6th on 7″ via Relapse Records.
"Macabre Medical Masters GENERAL SURGERY hack off 5 brand new tracks and present them via a 7″ slab of orange vinyl! This bonesaw of an EP is at 45 RPM."
Side A:
Like An Ever Flying Limb
Ejected Viscous Mucus
Seizures
Side B:
Rhythmic Epidermal Clamor
Dark Cyanotic Hypostasis
Preview the title track here.
Pre-Order 7″ at Relapse: http://bit.ly/GeneralSurgeryLimbEP
Pre-Order digital at Bandcamp: http://generalsurgery.bandcamp.com